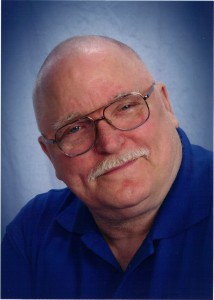 This month has proven to be an opportunity for change, doors have closed and others have opened and from the beginning to the end of this month my life is forever changed.  I won't say for the better or for the worse, as the reality that the answer is both just like any change is really both.  It is in the end the Yin and the Yang finding a new balance in our lives.
The month started out with my father being in the hospital again, his health over the years has been in a steady decline so this was not a shock.  However, after two days in the hospital the morning of March 7th found him notably worse and the doctor called us to his bedside for a chance at goodbye.  We were incredibly lucky in that he got to say his last words to us and we got to wish him off surrounded by loving family.  Really if someone has to die, what better way to go then surrounded with love.  A thank you to the great doctor and nurses that gave us time to get to Dad and took such good care of him to the end, blessings to them.  Needless to say this has shaken my world quite a bit this month and is the number one reason I have been so quiet with my postings.
But as they say for every door that closes another one opens, and for me this was a new job opportunity that I feel is a step in the right direction and moves me away from the acidic workplace that I am currently in.  Not to say that my current employer is all bad, just that after many, many years we have grown apart and it is clear to me that it is time to split ways.  And who am I to question the wisdom of the Universe that brought this opportunity to me.  Thanks to the invention of social networking I can easily stay in touch with those people I have formed a bond with over the last 13+ years far easier then I have from any previous job.  My how times have changed.
Add to this that it was the end of Cookie Sales for my Girl Scout Troop and the end of the term in college and my month has simply not had time for posting.  But now it is Spring Break, which also means that GameStorm is next weekend.  I am excited that I will be running two sessions of Horror Rules at Gamestorm this year.  The adventure is called Terror in Tarrytown and it should prove to be a frightful good time for all.  I think having Invader Zim playing in the background while I put the finishing details on the write-up is just the right touch.
So here is to change, both the good, the bad, and the inevitable.  May it always make us stronger and our soul stronger then it was before.