Just when you thought that the new Harry Potter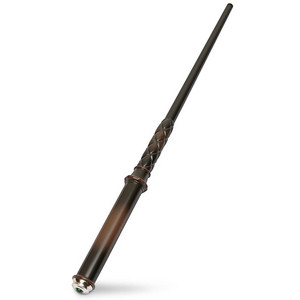 theme park had taken the new wizard craze far enough, I have found the perfect gift for a Potter crazed fan (like my own mom). Think Geek brings us a Programmable Magic Wand for our TVs. I have not purchased this myself so I can not tell you anything first hand, but the site has a cute video about it that helps to show some of its functionality and it seems that, at least according to the video, the hand motions of wand flicking play a part. If that is the case I would keep this one from the young kids or who knows what you will be watching and at what volume!!
Just another friendly gift idea for the gamer who has it all.
If you buy it, stop back in and let me know what you think before I pick it up for my mom!!