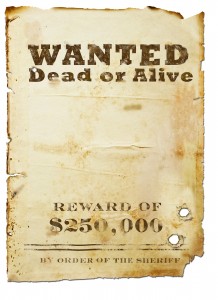 So when we left off our ragged group of adventurers had not yet figured out that they were destined through PC aura to be together. The best laid plans of mice and DM's go astride often I have found.
The draconian, being afflicted by the ratling disease ability, had left an easy to follow trail on his way to the abandoned, abandoned, toy factory (suggested by my PC's who I think may watch Scooby Doo too much). The remaining group of rag tags followed his there with thoughts of a sizable, forged bounty in their minds. Upon arrival at the factory they gained entrance through a partially opened door. While moving in to the large warehouse with its crate lined walls they were ambushed by a dozen or so life-sized puppets that had come to life. Through the use of fire magic and control spells the walking dolls were quickly dispatched of. During the battle our Ratling Necromancer determined the whereabouts of the owner that the puppets were protecting.
While the Nomad took down the remaining mannequins, the Ratling and Goblin dug up the owner and used their Commune magic to speak with him and determine if he might still have valuables in the land of the living they could relieve from his corpse. They discovered that he had a house on the outskirts of town where his most valued possessions had been safely guarded during his life. The party determined to head there to find the treasure, right after they tracked down the Draconian to get their bounty.
Thankfully for them, but not our Draconian friend, the Wolfling had used this time to track him after he made his escape during the heat of battle. Tracking him down to a small shack the party finally manages to take him down, rendering his unconscious and drags him to the nearest lock up to collect on their doctored wanted poster. The Draconian get locked in the brink for the night, not so bad for him as they healed some of his wounds incurred in the previous two scuffles, and the party collects on the ransom. However their attempt at forgery is easy to see through when compared to a standard copy kept at the jail, so much for the big reward they had hoped for.
Now it is off to the factory owners house to collect his treasure, he sure won't be needing it anymore…